Click for the Story of your Salvation Video
Welcome to SM International where you will find the greatest adventure waiting for you. Whether you're "young or retread" we've got the right place for you to utilize your gifts and talents in Christ's Great Commission. Where? In the largest unreached peoples group in the world – The Land of the Rising Sun – Japan. We are an interdenominational group, exalting Jesus Christ, King of kings and Lord of lords. If you know Him and want to respond to His Great Commission, then we have a place for your witness and testimony.  Send us an email of your interest to smi.dwspurdle@yahoo.com and let's get started. Our web director, Max will also receive from you any testimonies or information that you would like to post.
Our goal is to see "The Evangelization of the World in this Generation". (Mt. Herman Conference pledge 1886 D.L. Moody). Our strategy is simple. Send out teams to cities where Christ is not known and begin a pioneer church. We exclusively work in the 10/40 window. Instead of going on a vacation, make the time profitable and carry out the Lord's commands "to either Go out or Send out" to where Christ has never been heard. We have itineraries that will transform not only you, but others that you're able to reach out to through Christ. Whether it's for 11 days, 2 weeks, 3 months, or a long-term mission status, you will gain confidence in learning what it truly means to "walk as Jesus did" 1 John 2:6.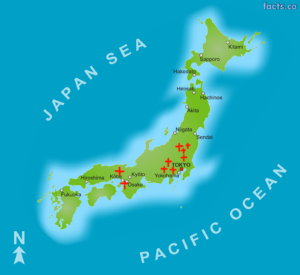 God has given us all different interests and talents to use as platforms to share the gospel. SM International offers a wide range of ministry opportunities to enable you to have fun while reading to the unreached. Teaching conversational English, drama, art, music, cooking classes, golf fellowship tournaments, soccer, baseball, basketball, skiing, surfing, and yes, bowling. If you can wield a paint brush or swing a hammer, bring your hardware skills to help plant pioneer churches. Tucked away in the mountains of Hadano is our J-Lodge coffee/smoothie outreach café. Come help out this "cutting edge ministry" as we develop cell groups in homes dotting the college community.
Take the opportunity of a lifetime – serve the Lord in reaching Japan.